Newark

High School




Class Of 1968
ANNOUNCEMENTS
•

Hello 1968 Classmates!!

Several members of our Class got together to set the date for our "50th" Class Reunion. Thank you to Larry Wilson, Donetta Phillips Kirk, Linda Miller Brucker, Jan Burch Campbell, Mike Kelley, Dwight Zahrndt, Steve Spain, Bob White, Curtis Puryear, Les Rinehart, Charlotte Barch and Peggy Gartner Dunlap.

Due to Classmates wanting to avoid OSU games, we set the date for August 24, 25 2018....High School tour on Sunday, August 26.

Please come and join us for the planning of our "50th" Class Reunion. Next meeting will be September 11, 2017 at 5:00 at the Elements.

•

We are looking for pictures from prior reunions, high school life, or even old baby pictures! Please send them to the Facebook page or message me if you have Messenger (Facebook). We would like to post these on this website as a collage or slideshow, as well as use them at the reunion next year. - Larry Wilson

•
We are not soliciting funds for the 50th reunion, but some people have generously offered to help out with donations to help the cause. If you would like to do that, please send your donations to Linda (Miller) Brucker, 246 Sherwood Dr. N, Newark, OH 43055. Thank you for wanting to make this a GREAT event!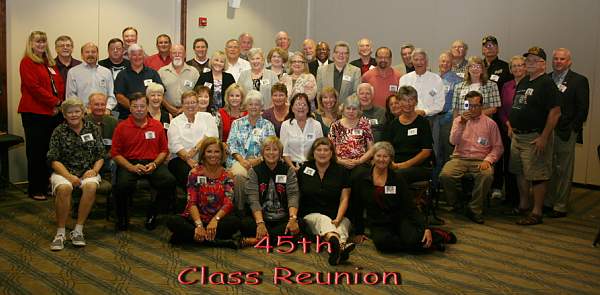 Official Site of the Newark High School Class of 1968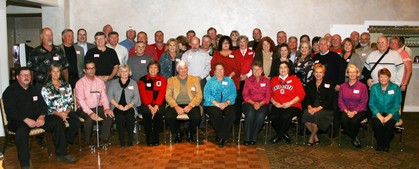 "40th Class Reunion Picture"