In Memory
Patricia Cook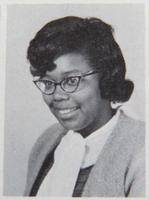 Deceased Classmate: Patricia Cook
Date Of Birth: 1950
Date Deceased: Oct.-12-1966
Age at Death: 16
Cause of Death: stroke
Classmate City: Newark
Classmate State: OH
Classmate Country: USA
Was a Veteran: No
Survived By:

Patty died when we started our junior year. We walked to the music building a lot. I remember when she passed standing for a "silent moment" and Miss McCreary talking about her in Latin class. She had a smile as wide as her face and happiness poured out of her. Her passing caused us to pause and realize that we were not immortal.